Visit Our Friends at the World Ag Expo® 2023
Some of WaterWrights friends, clients and advertisers will be at the World Ag Expo® February 14-16, 2023 in Tulare, CA. Be sure to visit each and help support those that help support WaterWrights.net.
In 1968 the California Field & Row Crop Equipment Show was held for the first time at the Tulare County Fairgrounds. The next year cooler heads in the marketing department prevailed and change the name to the California Farm Equipment Show. By 1982 the event was moved to a 130 acre site now known as the International Agri-Center to accommodate the more than 1,000 exhibitors. By 2001 the gathering was called the World Ag Expo. While it is truly and international event it still depends on more than 1,200 local volunteers, about one per exhibitor to help the more than 100,000 visitors find just about any and everything you need to operate state of the art in the modern ag-industry.
One of the big benefits of the World Ag Expo is the presentations by experts on topics ranging from water to dogs and horses to legislation. Here are some, but certainly not all of this year's events you don't want to miss.
On Tuesday February 14th don't forget to tell your special someone you love them and then at 10:00am join the U.S. House Committee on Agriculture 2023 Farm Bill listening session at WAE.
On Wednesday February 15th stop in at The Ag Center booth (U54) for a panel discussion on Water Security & Risk Assessment featuring representatives from academia, the legal profession, farmers who turn theory into food and a reporter you all know for their take on the future of irrigated ag.
At noon on Thursday, February 16th in Seminar Trailer Two Risk Mitigators' CEO will give a presentation on how SGMA can impact property values and what you need to do to protect those values.
That's just a small taste of the more than 100 seminars, demonstrations and special events coming up in the next three days. This event is big: take some advice and wear comfortable shoes, stay hydrated and go to www.worldagexpo.com to take advantage of the handy online planning guide to help you navigate. And don't forget where you parked, especially if you're driving a white Ford F-150.
Pavilion B Booth 2332-2335
Factory Reps on Hand
Booth P46
See the new John Deere JD18
Pavilion B, 2119
Pavilion A&B 2118
Pavilion A&B 2311-2312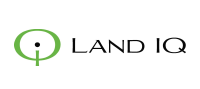 Speaking: Joel Kimmelshue Seminar Trailer One, Wed Feb 15 – noon
Booth K24
Booth 6640
Booth AB19