By Don A. Wright
The Glenn Colusa Irrigation District met at its headquarters in person and online with Microsnot Teams – which is supposed to notify you when the meeting starts so you won't spend the first minutes on a phone call blissfully unaware of the time. But all that aside, the meeting began at 9:00am on Thursday, March 16, 2023.
The Meeting
I believe the meeting was called to order by Vice Chair Peter Knight and not Chairman Don Bransford and a communal flag salute for the greatest nation on earth was enacted. If there was any public comment I'm not hip to it. And one of the really nifty inventions, the Consent Agenda, was passed. That means paying the bills and the minutes were approved in one stroke. There was some talk about setting committee and meeting dates.
Business Items
            Louis Jarvis GCID Controller said a presentation for last month will now be given by Brian Nash. Nash grew up a farmer from Linden California, in fact graduated in 1986 from Linden High School and his career swerved into accounting and most recently he audited GCID. He said the audit allowed him to issue a "clean" opinion. He said a lot of other things as he led the folks through things like supplementary information for post health care investments or something that sounded like that. I like that Nash said the audit was clean.
I recall an audit presentation many years ago wherein the CPA, who had a thick accent you couldn't chop through with a chainsaw, went on for a rather long time – I mean glassy eyes and droll long. After he left the meeting the attorney informed the board there is no requirement for an oral report of an audit. I'm pleased to say this, my first audit presentation by Nash, wasn't hardly painful at all. It lasted less than 10-minutes and provided enough usable information to raise questions by the board. Which he was able to answer to everyone's satisfaction. One of the board members said this clean audit is a reflection of the good job Jarvis and his crew do all year long. The board approved.
The next item was a reorganization of committee appointments. I'm guessing because there wasn't a full board this was tabled for the future. Although I detected a hint of the desire to appoint folks absent the urge was overcome.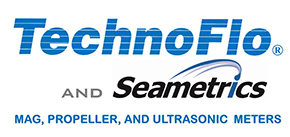 Resolution No. 2023-03 was presented. This resolution is for Adopting the Designation of Applicant's Agent Resolution for Non-State Agencies Cal OES ID No. FEMA-DR4683. I've never heard of this before but it sounds like a lot of paperwork is involved. The board approved.
The Water Allocation Process review was next. I believe it was General Manager Thad Bettner who said this presentation was partly written before a major increase in storage, I think at Shasta. Bettner said he'd like to talk with the US Bureau of Reclamation and more fully determine the actual situation. He suggested setting up a special board meeting at the end of the month as waiting for the next scheduled meeting in April is too far out in the
future. It looks like the possibility of a 100 percent allocation and that changes things for billing, operations and other considerations. If I correctly read the chart on screen that 100 percent allocation means 4.1 a/f per acre for GCID.
The discussion between the directors was about making the best decision possible. There are new employees, part of the system is new and there is a steep learning curve. One said good information needs to be collected, growers and farmers need to be aware and informed or there is a chance of wasting a year's worth of opportunities. It was said this is a data collecting year. Almost all the GSPs in the San Joaquin Valley deemed incomplete had a lack of data to point to.
A director raised the question of buying water this year and he wasn't sure of the Bureau being a position to help keep the costs down. In context allocations have ranged from around 68 percent to 100 percent and any change causes a chain effect of how the water is accounted for. More water means the channel loss due to recharging the system as a
percentage of costs lowers, less surface water could mean more pumping. And they grow rice up there and the difference of having the water supply sitting on the surface of the field instead of under the surface has to present its own challenges. The board decided on holding a special board meeting as staff gathers the new information and data. Then the audio cut out and came back.
There are some considerations of when to apply fertilizer growers need to know to time it with deliveries. However, the entire system is a balancing act. The conveyance capacity with available supplies and where those supplies are in the system determines when the delivery can be scheduled. If I understood the goal is to be able to manage the system for three day waits.
It was also brought up the grower has to what sounded like "tri-plane" a field before any water will be delivered. I'm guessing tri-planning is technic to level or slope a field with a land plane to facilitate flow dispersions. It was strongly suggested a grower starts planning on irrigating at least a week before the possible delivery start with a phone call to his ditch tender.
Item 6E dealt with rules/policies affecting service to Out-of-District lands and comingling of district water. I believe it was Bettner who said this is happening now and there are some policies governing this. He wanted the board to understand the current policies and possible changes.
Attorney Andy Hitchings said there is a memo in the packet summarizing the current district policy and water code provisions. He said service to lands outside the district is permitted subject to approval by the board with a written agreement. This could include groundwater and other supplies being commingled, usually with a wheeling charge. State water code allows this under sections 22228 and 22281. Place of use can't be changed without the USBR consent. There is an in-basin transfer program with the Bureau that lasts five years and will expire in 2028.
Hitchings said having the proper policy with some flexibility in place will protect the district from charges of favoritism by those desiring supplies.
Bettner said there are island lands within the district and other areas that need to be cleaned up. He wasn't talking about annexation but rather a closer inventory. He said it would be good and not so difficult to put together agreements ahead of time.
Hitchings said most of this needs consideration if the parcel is contiguous to GCID – there are parcels partly in the district and partly out. Someone said there is a great deal of contiguous land and it was suggested an ad hoc committee work with Hitchings to put together what an agreement could look like and present it to the board.
Administration
Department reports were next on the agenda. Maintenance was first and there was some flood damaged at the bottom of the district but most of it was rice ground so it wasn't as severe as it could have been.
Water operations revealed things are getting closer to a 100 percent allocation as inflow to Shasta increases. There is another atmospheric river, it is expected to be warm and melt that snow so it can flow into Shasta. Someone said there was a day with five inches of rain.
Engineer Zac Dickens reported winter maintenance met the February deadline to get the system ready. Some new construction was completed earlier this month of what looked like a check structure. Dickens showed photos of the work. GCID is working with California State University Chico on metering systems and measuring. I think he said there were 20-magmeters within two percent accuracy and the ability to read these measurements remotely is working well as well.
Jarvis gave the treasurer's report. It appeared to me everything was hunky dory. When you answer to a board comprised of farmers I imagine it's a lot like answering to a board of forensic accountants with a grudge. Jarvis didn't surprise anyone from what I saw. Like a lot of districts and organizations Glenn Colusa has the same problem getting a new truck as inventory is limited.
Information Reports
Under meetings a director said he's attended a coalition report online. I didn't catch with organization but he said they did a good job of talking about farmer and food supplies. But he said there wasn't much focus on the Sacramento Valley. I wasn't sure which organization but it will be on next month's agenda.
The landowner meetings were deemed a success in that they reached many folks and provided everyone food for thought. Someone said this year's legislation is full of mischief. The DWR report on Racist District management is on the GCID board radar. Good for them. Also one of the commercial ocean fishing associations has requested shutting down salmon fishing and there is a consideration of supporting them. Although the fishermen organizations generally are hostile to farmers that isn't the case in most of America. Farmers and fishermen usually have far more in common but a radical environmental faction has what appears to be a firm foothold in the fishing industry. I myself have tried several times to get meeting with Central Coast fishermen through their organizations and nothing yet.
Agenda H from Boston is interested in testing a pilot program on hydropower that won't interfere with conditions on the GCID system. Bettner also met with Congressman Doug LaMalfa and I think he said Congressman Jim Costa on I believe the Farm Bill. He said they are coordinating with NCWA on water rights attacks.
Closed Session
Hitchings said there was nothing in open session in the attorney's report so the meeting left open session at 11:00am on the dot. There were two cases of potential litigation and three cases of existing litigation and a personnel issue listed on the agenda. That was that from Glenn Colusa, as pretty a part of the state as one could hope to see.
DISCLAIMER OF RESPONSIBILITY; Waterwrights.net strives to provide clients with the most complete, up-to-date, and accurate information available. Nevertheless, Waterwrights.net does not serve as a guarantor of the accuracy or completeness of the information provided, and specifically disclaims any and all responsibility for information that is not accurate, up-to-date, or complete.  Waterwrights.net's clients therefore rely on the accuracy, completeness and timeliness of information from Waterwrights.net entirely at their own risk. The opinions expressed in this report are those of the author and do not represent any advertisers or third parties.
ALL RIGHTS RESERVED.  Copyright 2023 by WaterWrights.net
GLENN COLUSA ID – President Donald R. Bransford, Vice President Peter Knight, John Amaro, Logan Dennis and Blake Vann.
Staff: Thaddeus Bettner – General Manager, Zac Dickens – District Engineer, Kevin Nelson – Superintendent, Louis Jarvis – Finance Director, Andy Hitchings – Attorney Somach, Simons & Dunn.
GCID
344 East Laurel Street
Willows, CA 95988
530/934-8881
contact@gcid.net
DWR SGMA # 5-021.52
From the GCID website: Glenn-Colusa Irrigation District (GCID) is dedicated to providing reliable, affordable water supplies to its landowners and water users, while ensuring the environmental and economic viability of the region. As the largest irrigation district in the Sacramento Valley, GCID has a long history of serving farmers and the agricultural community and maintaining critical wildlife habitat. The District fulfills its mission of efficiently and effectively managing and delivering water through an ever-improving delivery system and responsible policies, while maintaining a deep commitment to sustainable practices. Looking ahead, GCID will remain focused on continuing to deliver a reliable and sustainable water supply by positioning itself to respond proactively, strategically and responsibly to California's ever-changing water landscape.